Tommy Chong
Comedian Comedian, director, producer, musician, Dancing With the Stars finalist. Successful beyond their wildest dreams, the iconic comedy duo Cheech & Chong defined an era with their hilariously irreverent, satirical, counter-culture, no-holds-barred comedy routines. With nine albums released from 1972 through 1985, Cheech Marin and Tommy Chong were nominated for four Grammy Awards, winning one for Best Comedy Album. Cheech and Chong co-wrote and starred in a total of eight feature films together, all directed by Chong. Chong has stayed involved in the marijuana industry and legalization movement and has found effective cancer treatment in hemp oil.
 
Retired kindergarten teacher. In 2004 he retired to lead the Ann Arbor Medical Marijuana Campaign to victory; over 74% of voters said "yes".  Since then he has led and/or funded a number of other citywide victories.  He co-founded the Safer Michigan Coalition to unite Michigan's most effective cannabis activists.  Chuck received the "Lifetime Achievement Award" from High Times Magazine at the 2014 Michigan Cannabis Cup.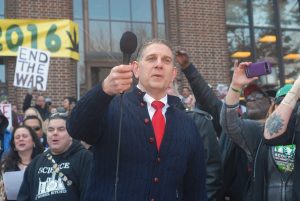 Lansing, MI Mayor Virg Bernero
Mayor City of Lansing
Lansing Mayor Virg Bernero is now in his 8th year as chief executive of Michigan's sixth largest city. Virg Bernero is a seasoned veteran of Michigan's political scene, having served previously as a county commissioner and as a state representative and senator in the Michigan Legislature. He also served as the executive director of a statewide non-profit association that helps families and children with mental illness.

Gary Johnson
Gary Earl Johnson is an American businessman and politician. He served as the 29th Governor of New Mexico from 1995 to 2003, as a member of the Republican Party, and was the Libertarian Party nominee for President of the United States in the 2012 election. In November 2014 Johnson announced that he would run again for the Libertarian Party presidential nomination in 2016.  Gary Johnson has been an outspoken advocate for efficient government, balanced budgets, rational drug policy reform, protection of civil liberties, comprehensive tax reform, and personal freedom.

Ed Rosenthal
Ed Rosenthal is recognized worldwide as a leading authority on marijuana. In his more than 30 years as the "guru of ganja," he has written or edited more than a dozen books about marijuana cultivation and social policy that cumulatively have sold more than one million copies. One of his books on marijuana cultivation is the only book of its type to be reviewed by the New York Times.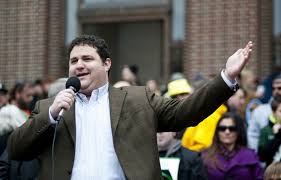 Mason Tvert
Communications Director, Marijuana Policy Project www.mpp.org
Mason Tvert is an American marijuana advocate and founder of Safer Alternative For Enjoyable Recreation and current communications director for the Marijuana Policy Project (MPP) in Colorado.  He has been described as the "Don Draper of Pot" by Politico which also considers him to be one of the primary factors in the legalization of recreational use of marijuana in Colorado.  At one point in his advocacy he was known to have challenged John Hickenlooper (CO Governor) and Pete Coors to a contest that Tvert would take a puff on a joint for every beer they drank.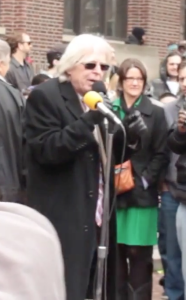 Keith Stroup J.D.
Mr. Keith Stroup obtained his undergraduate degree in political science from the University of Illinois in 1965, and in 1968 he graduated from Georgetown Law School in Washington, DC. Following two years as staff counsel for the National Commission on Product Safety, Mr. Stroup founded NORML in 1970 and ran the organization through 1979, during which 11 states decriminalized minor marijuana offenses.
Stroup has also practiced criminal law, lobbied on Capitol Hill for family farmers and artists, and for several years served as executive director of the National Association of Criminal Defense Lawyers (NACDL).
In 1992 Stroup was the recipient of the Richard J. Dennis Drugpeace Award for Outstanding Achievement in the Field of Drug Policy Reform presented by the Drug Policy Foundation, Washington, DC. In 1994 Stroup resumed his work with NORML, rejoining the board of directors and serving again as Executive Director through 2004. He is currently serving as Legal Counsel with NORML.
Mr. Stroup has appeared on numerous television shows such as The O'Reilly Factor, Crossfire, Buchanan and Press, and Hannity and Colmes.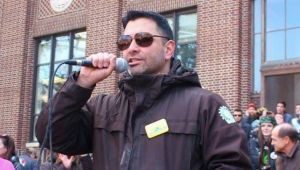 Mark Passerini
Hash Bash emcee & organizer since 2012
Co-founder, Om of Medicine & Ann Arbor Medical Cannabis Guild
Mark is a graduate of the University of Michigan & co-founder of the Ann Arbor Medical Cannabis Guild which he served as president for its first two years. He currently serves as the government liasion for the Michigan chapter of Americans for Safe Access (ASA) and is the president of the Illinois Cannabis Industry Association (ILCIA).  Mark is one of the first members of the ArcView Group, a private cannabis investment and market research firm.
Mark is also co-founder of the Om of Medicine provisioning center in Ann Arbor which was recently nominated as the 'Best Medical Dispensary this side of the Mississippi'.  He was invited to speak at the National Cannabis Industry Association's (NCIA) first Midwest Cannabusiness Symposium on the topic of dispensary operations.  Mark is honored to be the emcee and organizer for Hash Bash since 2012.  In his spare time Mark volunteers at Open Heart Magic, a non-profit organization dedicated to using the therapeutic power of magic and laughter to energize and strengthen critically ill children in area hospitals.

Steven DeAngelo
An inspired and undisputed national leader, Steve DeAngelo has almost four decades of activism and advocacy in the cannabis reform movement. His vision and leadership have been featured by news teams from around the globe including major news outlets in the United States, France, Australia, Canada, Japan, Germany, and the United Kingdom. The media has featured Steve DeAngelo's landmark and 'gold standards' Harborside Health Center in their coverage in the emerging cannabis industry. It is a place where safe access, compassionate and responsible use and lab tested high quality medicine is offered to patients in great need of relief from a wide range of medical conditions.

City Councilwoman Sabra Briere
Ann Arbor City Council http://sabrabriere.org/
Sabra Briere, a resident of Ann Arbor since 1973, serves on the Ann Arbor City Council. She has held leadership roles in the Michigan ACLU and the local Democratic Party. She carried those lessons to her role as an elected official, and continues to use her knowledge and understanding to shape local laws that reflect values we all share.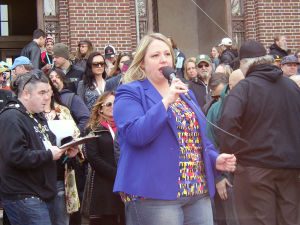 Robin Schneider
Legislative Liaison, Nation Patient's Rights Association www.nprausa.com
Robin Schneider is the Legislative Liaison for the National Patient's Rights Association which advocates at Local, State and National level to protect medical marijuana patient and provider rights. She served in the Michigan House of Representatives Medical Marihuana Task Force and has spent the last four years advocating for safe access to all forms of medical marijuana including pediatric use. Robin is the Mother of four children and has helped parents of sick children craft and introduce medical marijuana legislation across the nation. She was recently named one of the nation's most influential women of weed by Skunk Magazine.

Shea Gunther
Producer, Marijuana Today
Shea is an entrepreneur, writer, designer, and software developer who founded the first chapter of Students for Sensible Drug Policy at the Rochester Institute of Technology in 1997. Today he is the producer of the popular podcast Marijuana Today and runs 4Front Publishing, a company focusing on providing credible business news for the legal cannabis industry. Prior to coming on board with 4Front Publishing, Shea worked as an environmental blogger, covering topics like renewable energy, climate change, and politics for the Mother Nature Network.
Shea has a deep background in entrepreneurialism, starting his first company, a dot-com-era startup best described as "YouTube too early", after raising $10 million in venture capital out of his apartment in 1999. He followed that up by co-founding Renewable Choice Energy, now one of the leading companies in clean energy. Shea has been involved with or consulted on many other startups since and lives in Portland, Maine with his wife and children. When he's not working to legalize marijuana, Shea plays and coaches a lot of ultimate frisbee and likes to climbs around on rocks.

Reid Murdoch
Law Students for Sensible Drug Policy ssdp.org/law
Reid is a second year law student from Nebraska. He leads the SSDP chapter at the University of Michigan Law School. He first became involved with SSDP in 2012 as a graduate of St. Olaf College, and was elected to the SSDP Board of Directors in October 2014. In addition to drug policy, he focuses his studies on criminal justice reform and defense work.

Dr. Dave Peters
Wayne School of Medicine
Dr. Peters is currently an assistant professor of medicine in the Department of Psychiatry & Behavioral Neurosciences at Wayne State University of Medicine and a lecturer in Criminal Justice at the University of Michigan. He holds a Master's of science, a Ph.D. in Sociology and is a licensed attorney.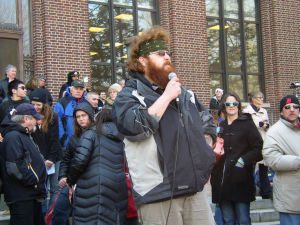 Dakota Serna
Veteran/Activist
Shortly after graduating high school in 2003, Dakota Blue Serna enlisted in the Marine Corps infantry, and served as a Rifleman with the 3rd Battalion during Operation Phantom Fury, Fallujah. Since leaving the Marine Corps in 2007, Dakota has toured the country as a drummer in a rock band, spoken to senators, judges, and others about the benefits of medical marijuana for veterans. Dakota has dedicated his life to ending veteran suicide.

Alyssa Erwin
Pediatric patient www.sonsanddaughtersunited.org
Hi my name is Alysa Erwin and I am 18 years old. When I was 14 I found out that I have Grade 3 Anaplastic Astrocytoma Brain cancer. I started using Cannabis Oil and after 16 months was cancer free. I stopped taking my cannabis oil and my cancer came back. U of M gave me 1 to 2 weeks to live on July 24 2014 and called in hospice. My parents started pounding the cannabis oil in my system again and did 6 weeks of radiation. As of March 2nd my cancer is 75% gone. Cannabis has save my life. Alyssa is here courtesy of Sons & Daughters United.

Erin Dunne
Erin Dunne is the Director of Students for Sensible Drug Policy at the University of Michigan and has been actively involved in working to end the War on Drugs since she was in high school. In addition to activism around drug policy, Erin is interested in first amendment issues and constitutional law and plans on attending law school. You can hear her on WCBN FM Ann Arbor and find her work published in the Michigan Review. Erin is a junior in LS&A studying International Studies, French and History and working on a thesis exploring the cultural politics of Hash Bash.

Scott Cecil
Outreach Coordinator
Students for Sensible Drug Policy ssdp.org
Scott first became involved with SSDP when he co-founded the first SSDP chapter in Arizona, in 2011. He also helped form SSDP chapters at Arizona State University, the University of Arizona, Northern Arizona University and Mesa Community College. He currently works in the national SSDP staff as the Outreach Coordinator for the Heartland, Midwest, Southeast and Southwest regions.

Stacia Cosner
Deputy Director Students for Sensible Drug Policy ssdp.org
Anastacia "Stacia" Cosner ('05) is the Deputy Director for Students for Sensible Drug Policy. Her areas of responsibility include: management, finances, administration, event planning, program implementation, development, communication, and data. She was hired as an Outreach Director in June 2009, was promoted to Associate Director in January 2011, then promoted to Deputy Director in June 2013. While a sophomore at the University of Maryland in 2006, Stacia spent her summer in the national SSDP office as an intern.

Rich Birkett
1. Organized and chaired Ann Arbor NORML and UM NORML, 1986-1990.
2. First UM NORML leader to apply and receive a University permit for sound amplification, 1987.
3. First HB emcee, 1987.
4. Emceed 1989 and 1990. (I was in jail during 1988's HB.) Adam Brook emceed 1992 after doing an excellent PR job that year.
5. Sued U-M twice in court after UM attempts to stop HB and prevailed both times.
6. Authored the Ann Arbor Medical Marijuana Initiative, 2002.

Mi. State Rep. Michael Callton
State Rep. Mike Callton was first elected to the Michigan House in 2010 and represents the residents of Barry County and part of Ionia County. Rep. Callton has continued to support the MMMA and has introduced a bill that would allow for regulation of medical cannabis provisioning centers.

Brian Kardell
Students for Sensible Drug Policy at Michigan State University
Brian is an undergraduate neuroscience major from East Lansing. He transferred to the University of Michigan two years ago, and is now in his fourth year of college. Brian started his activism career by fundraising door to door with Clean Water Action, a grassroots environmental organization. When he moved to Ann Arbor, he promptly joined SSDP and helped plan events for a year before becoming one of the Co-Directors.

Kim Cole
I was born with Epilepsy, suffered with migraines, neuropathy, nausea, and autoimmune diseases.   In August 2013, my neurologist at Henry Ford Health System suggested Cannabis.  At that time I was taking eleven prescription medications multiple times per day and still suffering with breakthrough seizures, nausea, and immense pain.
I obtained my medical marijuana card and spent nearly nine month researching medical marijuana.  Upon feeling comfortable, I visited an Ann Arbor dispensary and started with very small doses of Cannatonic #4.   I began increasing the dosage and frequency of Cannabis over the course of six months.  Approximately eight months after initial use of Cannabis, I was no longer taking a single prescription medication of the eleven previously prescribed.
Cannabis has transformed my life!  I am seizure free and living with significantly reduced pain.  I no longer live in fear of having a seizure.  This is truly a blessing!!

U.S. Congressman Sam Farr
Statement to be read at the 2016 Hash Bash.

Larry Gabriel
Detroit Metro Times
Larry Gabriel is a weekly contributor for the Detroit Metro Times and writes frequently about cannabis in his column "Higher Ground'

Charmie Gholson
Michigan Moms United
Writer, mother, Heyokha. Fighting in the trenches of the drug war. The kid of a cop. Former staff writer for Law Enforcement Against Prohibition. Michigan Moms United Founder. It is the women, not the warriors, who give birth to and lead the nations. Hash Bash Organizer/MC. I give birth at home and practice wise woman medicine. I am the Healer at my house.

James Gierach
Jim Gierach is a former Chicago prosecutor, longtime conscientious objector to the War on Drugs, former Executive Board Vice Chairman of Law Enforcement Against Prohibition (LEAP), and draftsman of LEAP's "Proposed Amendment of UN Drug Treaties" calling for an end to the "UN World War on Drugs."

Eric Gunnels
Eric Gunnels is a well-known cannabis policy reformer, patient advocate, community activist, and talk show co- host. He is an elected member of the Thetford Township Board of Trustees, 2012-16. He is a strong supporter of the caregiver system, safe access, decriminalization, and patient rights. His passion for civil rights has translated into involvement in our legal system, judicial and legal reform, and active public service.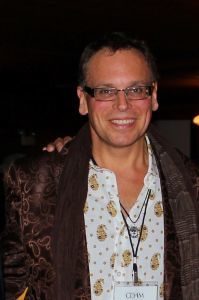 Bernard Jocuns
Attorney Bernard Jocuns is a founding Member and chair of the new Marijuana Law Section of the State Bar of Michigan. Bernard spearheaded the Coalition for a Safer Lapeer in 2014 that fell shy of passing by just six (6) votes, demonstrating that a once thought closed-minded and conservative community is now becoming an area of social progress. Bernard's practice consists of criminal defense and personal injury with a primary focus on cases directly relating to marijuana law with his ultimate goal of achieving equality for all.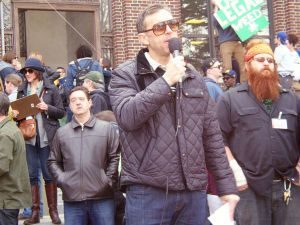 Atty. Michael Komorn
Attorney, Komorn Law
Attorney Michael Komorn is president of the Michigan Medical Marihuana Association. In his role as president, Komorn has worked to organize patient/caregiver rally events, taken on several pro bono cases and fought to maintain the innocence of his clients using Michigan's Medical Marihuana Act. In the past three years, his practice has focused exclusively on Michigan's medical marijuana law, and he is a frequent media commentator on this emerging area of the law. Michael also provides mentoring for juvenile clients who have had involvement with the criminal justice system.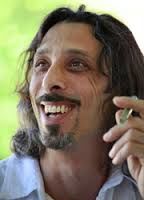 Kyle Kushman
Kyle Kushman is the pen name of Adam Orenstein, an American writer, educator, activist and award-winning cannabis cultivator and breeder specializing in organic and veganic cultivation.

Ray Foust
Mr Foust has been serving in local government for 30 years. Currently Mayor Pro tem of Montrose, MI . Has served 2 terms as city mayor. He was 3 years on the city council and 25 years on the planning commission. He is a member of Michigan State planning association, lifetime member of small cities communities. Ray is also a retired member of local 85 plumbers and steamfitters with a total service of 48 years in the HVAC trade.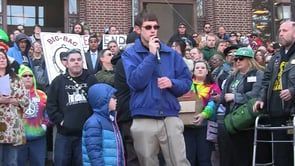 Jim & Ryan Powers
Pediatric patient and his children, Michigan Parents for Compassion
Jim Powers is the father of 6 year old Ryan, a Michigan pediatric cannabis patient with a severe auto-immune condition. Jim and his wife, Erin, are the co-founders of Michigan Parents for Compassion, fighting for legal protections and safe access for pediatric patients and their families. http://www.mp4c.net or email jim@mp4c.net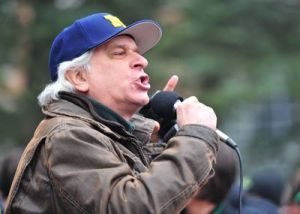 Dan Skye
Editor in Chief, High Times
Dan Skye is editor-in-chief of HIGH TIMES magazine. He is widely considered one of the world's top cannabis photographers. His extensive work with HIGH TIMES dates back 25 years and he is the most prolific contributor of feature stories, celebrity interviews and photography in the magazine's 42-year history.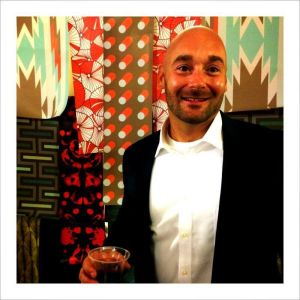 Michael Tuffelmire
Editor in Chief, High Times
Michael Tuffelmire was born and raised in Grand Rapids. He served as an Infantry Team Leader in the 1st Infantry Division during the Kosovo Campaign and with 10th Mountain Division during Operation Iraqi Freedom. He is a graduate of Aquinas College where he received his Masters in Management and his Masters in Sustainable Business. He works as a political organizer in West Michigan and was the director of DecriminalizeGR that successfully decriminalized marijuana in Grand Rapids in 2012.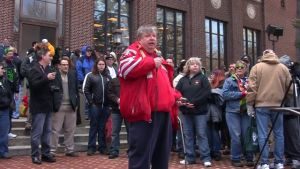 Atty. John Ter Beek
Retired, Ter Beek v. City of Wyoming
1987 Graduate of University of San Francisco School of Law. Since I moved to Michigan in 1994, I have been practicing law. I was the plaintiff and successfully sued the City of Wyoming, MI, (Ter Beek v. City of Wyoming) where the Michigan Supreme Court ruled in my favor in a unanimous decision. The issue was the patient's right to grow and maintain medical marijuana in his/her own home garden.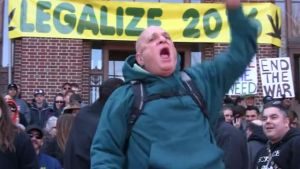 Marvin Surowitz
Marvin Marvin Surowitz continues as a professor of political science for over 50 years. He has been a cannabis activist for over 30 years. Among the books he has authored "Hemp, God's Sacrament…The Holy Bible and You" and "Survival Guide to the War on Drugs…How We Can Win It" (available at amazon.com).

Adam L. Brook
Former emcee & organizer, Ann Arbor Hash Bash, 1993-2011, 2014; Host of Detroit Dab Warz at The OMS Dab House;1994 High Times Freedom Fighter of the Year, Freedom Fighters of America Judge, Cannabis Cup, 1994; President U of M NORML'93-'96; Board of Directors, Michigan National Organization for the Reform of Marijuana Laws, 2005-2007 & 2014-present; Speaker, Author & Black Market Representative.